Buy Innosilicon A11 Pro ETH 1500 Mh Online
Model A11 Pro ETH (1500Mh) from Innosilicon mining EtHash algorithm with a maximum hashrate of 1.5Gh/s for a power consumption of 2350W.
Additional information
| | |
| --- | --- |
| Condition | New |
| Warranty | 180 days |
| PSU | Comes with PSU |
| Minable Coins | Ethereum, Ethereum Classic, Musicoin, Ubiq |
Innosilicon A11 Pro ETH 1500Mh specifications
Manufacturer Innosilicon
Model A11 Pro ETH (2000Mh)
Also known as A11 Pro ETHMiner 8G 2000Mh
Release July 2021
Noise level 75db
Power 2500W
Voltage 12V
Interface Ethernet
Memory 8Gb
Temperature 5 – 45 °C
Humidity 5 – 95 %
Alternatively you can check for Innosilicon A11 ETH 2000Mh specs on ASICminervalue.com
My Miner Shop Service
PSU Included & Free Shipping.
Support 24/7.
Order processed within 3-5 working days maximum after confirmation of payment.
Delivered worldwide via DHL Express.
Important before ordering
Personalization, configuration, and set-up are included in all online crypto miner purchases.
If you are a beginner in mining, please download our beginners-guide from our homepage.
Before ordering, please read our Warranty, Privacy Policy and Terms Of Use Agreement.
The price of miners can vary from day to day depending on market behavior.
Please never forget that regardless of the current performance of miners, mining remains a risky activity.
Payment Methods
Methods of payment: Bank Transfer, and Cryptocurrency, to see all the payment methods please visit: Payment Methods.
Delivery methods
Delivery worldwide by DHL.
Delivery with signature required.
Support
Digital Currency Miners team will be happy to assist you with the handling of your equipment by customer support.
All our support resources are available to this email : sales@digitalcurrency-miners.com
Digital Currency Miners is a shop of enthusiasts of cryptocurrencies with a team that has been mining for nearly 4 years. We offer you the best ASIC Miners currently on the market.
We offer support in the use of your equipment.
| | |
| --- | --- |
| Model Number | A11 Pro |
| Brand Name | Innosilicon |
| Origin | China |
| Small Orders | Accepted |
Key Specifications/ Special Features:
Innosilicon A11 Pro
Algorithm: EtHash
Hashrate: 1500mh
Power Consumption: 2300W±10%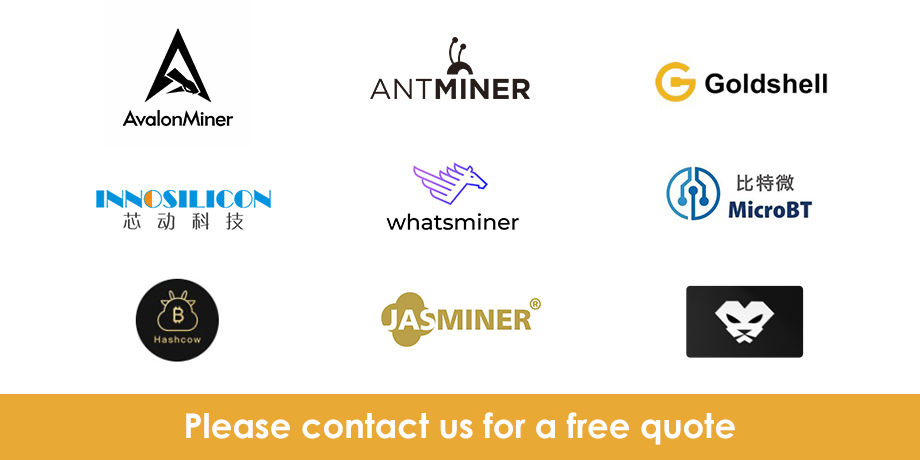 Ethereum Miner Machine , Innosilicon A11 Pro 8gb 2000mh 1500mh ETH Master
| | |
| --- | --- |
| Product Name | Innosilicon a11 1500m |
| Model | A11 Pro ETH (1500Mh) |
| Hashrate | 1500m |
| Algorithm | EtHash |
| Top Coin | Ethereum |
| Network connection | Ethernet |
| Size | 592.6*288*400mm |
| Weight | 18kg |
| Noise level | 75dB |
| Fan(s) | 4 |
| Power Consumption | 2350W |
| Voltage | 12V |
| Interface | Ethernet |
| Temperature | 5 °C- 45 °C |
| Humidity | 5 % – 95 % |
Algorithm of the A11 Pro ETHMiner 1500Mh
It comes with the Ethash algorithm, which is perfect for mining Ethereum. Miners know for a fact that Ethereum is the next big Crypto coin after Bitcoin. When the market favors this coin, mining it will be highly profitable.
The algorithm has faults as it's not as secure as other hashing algorithms, namely, SHA-256. It does not stop the algorithm from mining at its best as it provides ample results. The performance of this miner is outstanding, to say the least.
Efficiency of the ETHMiner 1500Mh Innosilicon A11 Pro
With an efficiency of 1.25j/Mh, this miner is definitely packing a punch. The high-efficiency level is as a result of the maximum power consumption. It has a maximum power consumption of 2350W, which makes the difference.
Mining equipment with high power will have high efficiency and thus enhances performance. Thanks to the high efficiency, the miner will deliver on its promise of mining profitable Ethereum.
Hash Rate of A11 Pro ETHMiner 1500 Mh
1.5Gh/s is the hash rate that comes with this miner. It's one of the highest hash rates when it comes to Ethash miners. The miner is a game-changer as it delivers in terms of quality features. This manufacturer has made it possible to deliver a miner that has the right mixture.
You get a miner that is an improved version of all Ethereum miners. It has one of the highest hash rates with the Ethash algorithm.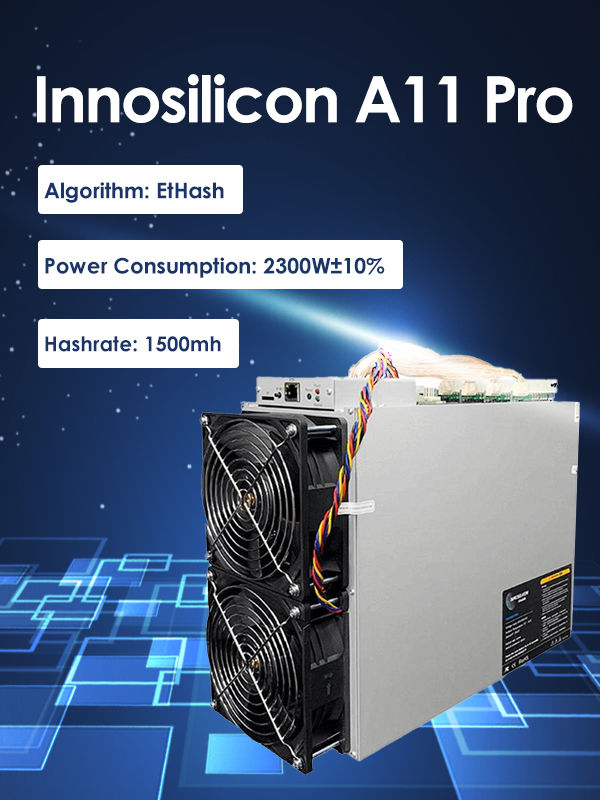 About Innosilicon A11 Pro ETH (1500Mh) Features, Specs, and Review
The Innosilicon A11 Pro ETH (1500Mh) is the only miner with a profit estimate of above $100. Nearly all Ethereum miners would love to get their hands on this unit. It uses the Ethernet interface and has a hash rate of 1.5Gh/s. The A11 Pro ETHMiner 8G 1500Mh comes with a maximum power consumption of 2350W.
Buy Innosilicon A11 Pro ETH 1500
There's a maximum voltage of 12v and a mining capability of over 10 highly profitable coins.
Buy Innosilicon A11 Pro ETH 1500 Mh
You get a miner with a memory of 8GB, one of the biggest in the industry. The Innosilicon manufacturer has made sure to increase the memory size. We don't have any details concerning the chip's name or size. There are already some mining pools that you can join with this miner.
a11 pro eth, innosilicon a11 pro eth, a11 pro eth price, a11 pro eth 2000mh, innosilicon a11 pro 8gb eth miner, innosilicon a11 pro eth miner, innosilicon a11 pro eth price, innosilicon a11 pro eth 2000mh, a11 pro eth cost, a11 pro eth miner, a11 pro eth for sale, a11 pro eth miner profitability, a11 pro eth 2000mh price, innosilicon a11 pro eth profitability, a11 pro eth miner price,
innosilicon a11 pro eth for sale, a11 pro eth profitability, innosilicon a11 pro eth miner price, innosilicon a11 pro 8gb 2000mh eth, a11 pro 2000mh 2500w eth, a11 pro eth 500mhs, innosilicon a11 pro 8gb eth, model a11 pro eth, asic a11 pro eth, asic innosilicon a11 pro eth 2000 mh/s, innosilicon a11 pro eth buy,
a11 pro eth 2000mh/s, buy a11 pro eth, دستگاه ماینر اینوسیلیکون a11 pro eth, a11 pro eth miner 2000mh price, a11 pro eth buy, innosilicon a11 pro eth 2000mh/s, innosilicon a11 pro eth miner profitability, a11 pro eth miner 2000mh, دستگاه ماینر اینوسیلیکون a11 pro eth 2000mh/s, buy innosilicon a11 pro eth, eth a11 pro, innosilicon a11 pro eth 2000mh price, a11 pro eth innosilicon, a11 pro eth 1500mh